A Guide To Finding The Perfect RV Campsite
What To Know Before Choosing An RV Campsite
The very first thing you need to do before you start searching for a great place to park your RV is to understand your options and requirements. Not all trips are created equal. It's important to consider the following:
1. Budget
What does your budget look like? How much can you spend per night? Figure this number out and commit to it — having a clear budget will help you tremendously when you're looking at parks.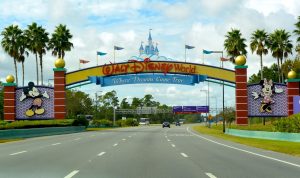 Consider proximity to activities carefully. Aim to strike a balance between comfort and convenience.


2. Length Of Stay
You may stop at a few places on your RV trip. Some may be one-night stops, in which case you might want to consider if there are free or cheap places to park your rig and sleep for the night. If you're planning to spend a few days in one spot, you may want to consider a place with more amenities.
3. Proximity To Planned Activities
You're probably traveling for a reason, whether that's a specific theme park or just some peace and quiet in the woods. Really consider the activities you have planned and how close they are to where you want to stay. You don't want to pick an RV park that's 45 minutes from Disney World if you bought a four-day pass.
4. Your Camping Style
If you don't know your camping style, you can't pick the perfect RV campsite. If you're renting an RV for the first time, you should take some time to think about what your ideal camping trip looks like.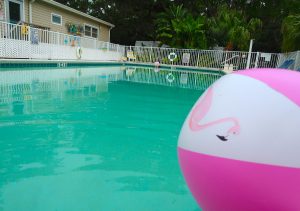 I don't mind roughing it … but I do love a good RVer-friendly pool.
Do you like lots of amenities or prefer open space with room to run? Are you a social butterfly or a lone wolf? Check out campgrounds that fit your style. For example, I love RV parks with lots of people. I like to mingle and love when they have activities to attend. I recently attended an ice cream social and literally ran to the activity center so I wouldn't miss it! On the other hand, a lot of my RV friends enjoy parking at slower, less accessible state parks to enjoy the solitude. Take your camping style — and that of your travel companions — into consideration when you search for the perfect RV spot!
Understand Your RV Camping Options
Many new RVers get confused by all the different RV camping options: Why is one place called a campground and the other an RV park? What is the difference between an RV park and an RV resort? How can one place be a campground, RV park andresort?! What does it all mean? Never fear, fellow camper! I've broken down all the different RV camping options for you:
Campgrounds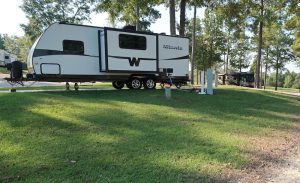 Campground accommodations are usually pleasant but basic.