When I tell people I want to rent my RV with , they tend to react by giving me a puzzled look and saying something like: "Are you crazy? That seems risky." As a full-time RVer, my rig is my home. This means that I have so much more to lose than most owners out there. But I've done my research, I'm informed about Campanda's policies and I feel confident about them. I also owe a lot to peer-to-peer RV rentals — after all, it's how I became an RVer myself ! After weighing all my options, I'm confident that renting out my RV is a great idea. Here's why:
I've rented an RV myself.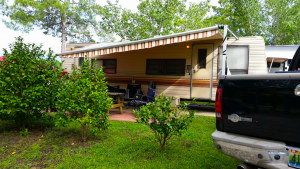 Renting an RV was one of the best decisions of my life! In fact, it led me to where I am today as a full-time RVer. I loved the hospitality of the owner and the fact that she was willing to open up her rig to my little family and show me just how amazing camping can be. I was really impressed by her low rate in a beach town as well. And as for me? The one renting the RV? I was completely respectful of her travel trailer. The camper was personalized, making it easy for me to remember that I was a guest and I acted as such. And as is typical in a peer-to-peer marketplace, when the rental period was over I went online and gave her a great review for a great experience.
Campanda's policies give me peace of mind.
If you've been researching RV rentals, you may feel overwhelmed by the amount of information that is (and isn't) out there.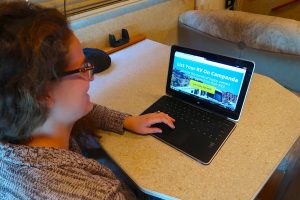 "How much does it cost to list?" "Who takes care of insurance?" "Is it my problem if my motorhome breaks down 200 miles into a renter's road trip?" I've had the chance to talk to Campanda directly, but their policies and answers to these questions are also available on the Campanda website. And I trust Campanda because they are the largest peer-to-peer RV rental marketplace in the world. Founded in 2013, they have over 26,000 RVs for rent in 42 countries. I know their policies have been tried and fine-tuned by their global customer base. Here are some of my favorite things about listing on Campanda, as an RV owner myself:
No-Pressure Listing Policy
There is never any cost to list my RV and I get to decide who I rent it out to. I love this because there is no pressure. I can post my RV and get a feel for the people wanting to rent it — and I can say no to people without any negative consequence. If there was a fee in place, I would feel a certain amount of stress to rent in order to "make up" the price I was paying to list. But with Campanda this isn't the case.
24/7 Roadside Assistance
An RV is a vehicle and vehicles break down. There is no way I would rent out my motorhome without roadside assistance. No one should.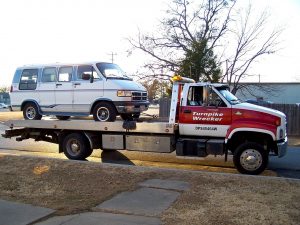 Campanda boasts the only true 24/7 roadside assistance coverage on the market. They've partnered with Nation Safe Drivers, a premier provider of 24-hour towing and roadside assistance for over 50 years. This means that when I rent my RV, I can relax knowing that it is fully covered in the event of a breakdown. Being a newbie on the road is stressful. But renting out your beloved rig to a newbie on the road is even more stressful! I love knowing that Campanda's inclusive definition of roadside assistance covers both my RV and the renters with 24/7 emergency towing, fuel and supply delivery, sewage assistance, tire service, battery service and even lockout service! And all of this is at no cost to me, the owner!
Flexible Insurance Options
Accidents happen. Not often, but it's impossible not to worry. Thankfully, there's this amazing thing called insurance.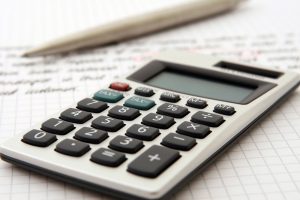 Campanda has great insurance options for me, the RV owner. I can:Use their policy.Use my policy.Require renters to secure their own binder coverage.I love this because it puts me in control. I can weigh the pros and cons of each option and choose the one that's right for me and my RV. For me, Campanda's insurance is the best fit. It is the industry's most comprehensive coverage and provided to the owner at zero cost. I really like that it covers physical damage to my RV up to the cash value or cost of repair. There is an extra peace of mind that comes with knowing I'm also covered for up to $1 million in liability. Finally, Campanda's policy feature a low deductible of $1000, which is covered by the renter's security deposit. This means I'll never have to pay out of pocket if a claim must be made.
RV rentals are a good source of income.
There are many reasons RV owners should consider making their RV work for them. Depreciation, insurance payments and storage fees add up quickly. Even as a full-time RVer, the cost of RV life can be daunting and scary. I consulted the calendar and took a look at all the times when my family and I are not in our motorhome: Thanksgiving, the Christmas season, extended vacations with family (like Spring Break), etc.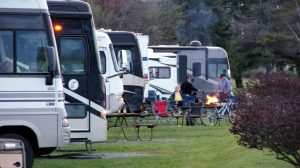 Coincidentally, these seem to be the times when many people are looking to rent an RV for their own vacations. As a person who not only likes to save money but make money, I see a huge opportunity to capitalize on this demand. Renting out my Class C motorhome for just a few weeks a year can help offset the interest I'm paying and the depreciation of the value of my rig. As someone who financed a 10-year-old RV, this is a huge incentive. I can only imagine how much I'd make if I didn't live in it! But why am I so certain that I'll make money if I rent my RV on Campanda? I follow the RV industry very closely. I know that it's thriving like never before. Baby boomers and millennials alike love RVing and all it offers. The demand for RV rentals far exceeds the supply. This means it is an "owner's market" where I can price competitively and reap the financial rewards.
I want to share my love of RVing.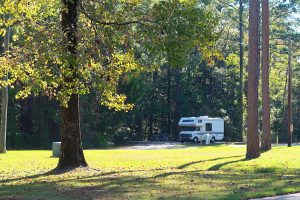 It's not an understatement to say that renting an RV transformed my life. I honestly don't know where I would be without that initial RV rental that put me on the path to full-time RVing. And so I want to return the favor. It would make me feel so good to know that I helped someone experience the joy of camping in my sweet little home, even just for a weekend. What about you? Are you ready to join me and list your RV?
This information is for educational purposes. VIARV shall not be responsible nor retain liability for RVer's use of the provided information. Prior to making any RV service decision, you are advised to consult with an RV professional.